BRING YOUR PDF TO LIFE WITH FLIPHTML5
PDF has been accept since many years as a standard format to print books, but it isn't an ebook, nevertheless people insist to call and sell it as an ebook.
Why? It's easy to explain.
Ebook is a friendly adaptable type of book that automatically reflows its content to fill the screen of the reader's device.
Conversely, a PDF is a rigid unchangeable monoblock great for printing solution, the document scheme isn't affected by device's screen size or density; it appears always as you created it so very often is a bit difficult to read on mobiles or other smaller device.
Please, compare the same page 9 from my book Mapiniki, the first picture is the page as I created in my word processor, the second a screenshot of the same PDF in my mobile opened with a common book's reader.
Well, I know that immediately you can say but it's easier to get a PDF than any other format and besides it's a free cost feature coming with my word processor.
While this claiming maybe accepted for amateur isn't an acceptable excuse for professional people but even writer and other illuminated teachers fall in this PDF's trap, so making a very bad impression of them.
I am great reader and I like to read in the night without the use of any lamp, just my mobile device and I mainly use epub because you can change font size whenever you like to get a better view without having to enlarge each page and continuously scrolling.
But of course you can say I will lose the original book scheme with it styled picture size and format.
That's alright! Epub is a format privileging text which born to be read on mobile while on the move.
Well, don't be worried about your PDF.
Today, I come to you with a surprise to give life to your PDF, so you don't have to change your habit.
Have you ever ear about FLIPHTML5? No? Once more, don't worry, here I am to show this a nice and mobile friendly solution called FLIPHTML5

How you can see it's more readable than the common PDF.
Besides you can enrich it with interactivity and multimedia object.
So, now you can give life to your PDF.
There's a plenty of tutorial online in the website of FLIPHTML5
You can create your interactive multimedia book in a few minutes and also you can try the free online converter.
Very very important, with FLIPHTML5 your PDF becomes mobile friendly without losing your book scheme.
Remember that FLIPHTML5 is free online to test it and also can sell your book on the dedicated marketplace.
Click on the picture below and enjoy my Mapiniki book preview on your mobile.
You can navigate it with the arrows, searching a specific page, use the TOC, miniature or better can peel the pages with your finger like a real book. 
Give it a try!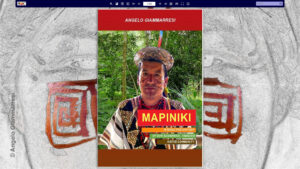 Do you like this book? Can you buy it in our online store
We proudly use for our multimedia books only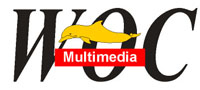 Recensione a cura di Angelo Giammarresi www.wocmultimedia.biz © Copyright 2020 – World On Communications di Angelo Giammarresi