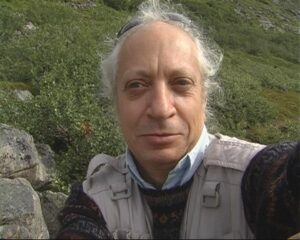 ABOUT US
Trade Name: WORLD ON COMMUNICATIONS di Angelo Giammarresi
Activity: Audiovisual & Multimedia Productions – Service
Office: Via Carlo Marx 101 – 27024 Cilavegna (PV) – Italia
Phone: (+39) 3515383102
Website: www.wocmultimedia.biz
VAT Registration n. IT 10912600151
CV – Curriculum Vitae of the owner
ACTIVITIES
WORLD ON COMMUNICATIONS was founded in 1990 by Mr. Angelo Giammarresi, the owner, relaying on his own experience made in the different sectors of television productions (see curriculum).
ACTIVE PROJECTS
PROJECT ECOS-NOT ONLY NATURE – alternative itineraries
WORLD ON COMMUNICATIONS was created to realize multimedia productions useful to the traveller. Since, the first video, "TOURISM, MAGIC &  HISTORY IN THE INCAS LAND"  realized with the support of Foptours (Peruvian Tourist Board), we developed a new idea of tourist video. The Video-guide was structured like a true journey with camp bases and interactive maps so, anyone was able to plan one's holiday very quickly. Following, this first video who received a prize at the 8th International Tourfilm Festival of Montecatini Terme, we have produced several videos on countries not very known in Italy but rich of art, nature and cultural peculiarities. The documentaries are collected in the video collection titled "EcoS – not only nature"  serial " alternative itineraries ". A special thank to any Tourist Board and Mountain Community  that have been supporting us during these years and want collaborate in the future with their precious suggestions.
MY INDIGENOUS ROOTS
Although all the products made since 1990 to date can be listed under this heading, let's say that the real initiative starts in 2016 with the creation of "Shades of Sápmi – Jergul Astu", a multimedia guide dedicated to Jergul Astu a small agglomeration of northern Norway founded and still inhabited today by a Sami family. Subsequent trips to the Amazon seal this project dedicated to the transcription of the oral traditions of the different peoples of the earth. Currently, as part of this project, several paper books, multimedia guides and films have been published, available in various formats and languages in our online shop and in the major international stores.
FLIP GUIDE
One of our most interesting projects that saw the light in 2012 is that of FLIPGUIDE, a new format of mono thematic guides of only 4 pages with text in Italian/English and video clips. The project is still ongoing.
MULTIMEDIA GUIDES
Thanks to the greater diffusion of the HTML5 format, it was a natural development for us to create interactive Multimedia Guides that include video clips, audio and animations dedicated to different topics and which are better suited to multiple use given their compatibility with all devices that have a browser.
In fact, these guides are cross-platform browser compatible and can be pre-loaded on a tablet to also create a low-cost and easy-to-update self-guided tour service.
Currently there are several topics proposed with these guides that can be browsed largely for free.
PROJECT VIDEO COURSES & TUTORIALS
In 2005, after we had received several request of support from our students and clients about Avid editing software, we decided to make a courses in Italian language. The vocational course is divided in two parts and is focused on the main features of AVID XPress Pro software. The success of this new course encouraged us to develop new video training course about Avid Media Composer software. Please, check our product list to find out the available titles.
REDEVELOPED PROJECTS
PROJECT "PANORAMI DI LAGO & MONTI" (Lake & Mountain Landscapes)
After 12 years of activity we decided to realize some videos on Italy but giving them the same structure of others. So, we elaborated some itineraries about interesting places of the area of the Como Lake that we collected in a new collection, titled "Panorami di Lago & Monti" (Lake & Mountain Landscapes). In the effort of keeping updated our video-guides in the year 2005 we have checked and in part reedited all our products. We changed the graphic packaging, and distributed all itineraries with the logo "EcoS – not only nature". The video-guides "EcoS – Non solo natura" are on sale in DVD: Via Internet – www.wocmultimedia.com In Direct Mailing, etc.
PROJECT WWW.LEGUIDEGRATIS.COM
In the beginning of 2007, seen the continuous development of the software applications and of the technological devices, we decided to develop some multiformat products to view on cellular, pda, playstation and all that mobile devices of common use in almost all the families. The first products converted in mp4, 3gp and other formats were the video guides that we had produced for the collection "EcoS – not only nature". The denomination www.leguidegratis.com is born from one new philosophy of ours of distribution that provide the possibility to free download the whole files. pdf and the video promotional or mono-thematic of 2-3 minutes while, the integral version of the video guides it can be purchased in the select format to an inferior cost to the version in DVD. This solution is also available for all the firms that want to publicize their new products on diversified channels.
PROJECT WWW.VIRTUALGUIDEDVISIT.COM
Contemporarily to the preceding project and always in the optics to spread how much more possible the art, the culture, the nature and the traditions of the various countries of the World we have thought about producing some mono-thematic virtual guided visits of museums, castles, villas, etc. The virtual Visits can be preloaded on one's own portable device as cellular, ipod, pda, psp to be used during our holydays without so to have to wait for a long line or worse to have to follow a guide that doesn't talk a language to us comprehensible. The project virtual guided visit is of great utility for managers of museums, corporate body, municipalities, regions and whoever desires to make to know his/her own property jewels to a diversified multi-language public.
TRAVELS & TOURIST ACTIVITIES
World On Communications, after being working for 15 years in the tourist multimedia productions, has decided to use this experience to turn some video itineraries in real tours and we use only available local Tour Operators. So, some details of the program can vary according with the available tour operator operating at the moment of booking.
CLIENTS AND REFERENCES
Among our clients Royal Embassy of Norway Trade & Tourism Department  – FOPTUR & Peruvian Consulate in Italy – SAS (Scandinavian Airlines) – Danish Tourist Board – ZEP ITALIA – Sweden Tourist Board – Finnish Tourist Board – FINNAIR – I Viaggi del Ventaglio – Icelandic Tourist Board – ICELANDAIR – Hoepli Bookshop – Cristiano Viaggi Milano – Amazon Tours & Cruises – Polonia Viaggi – Tourist Office of Poland in Italy – Fauchet Travel Agency – Mountain Community Western Alto Lario – Mountain Community Lario intelvese – APPACUVI – Commune of Livo – Foundation Lombardia Film Commission – Commune of Milan – – Teknocongress – Netsystem.com – Holiday Travel – Frame spa – Radio Italia spa – Vi.So. Virtual Solutions – Turismedia – Ikiwi – Reporter Channel.
Our videos have been reviewed on L'Agenzia di Viaggi – Gente Money – Trade Home Video – Geodes Capital – Tuttomoto – Corriere della Sera – Itinerari e Luoghi – Vivimilano – Tuttomilano – Cronache Turistiche – VerdeBlu – I Viaggi di Repubblica.
   SOLIDARITY ACTIVITIES For a long time both in first person, and with the World On Communications, we have developed our activities of multimedia productions paying attention that they had a low environmental impact and with a deep social commitment.
You are enough to think note about the first collection "Ecos – not only nature" devoted to the nature and the cultural traditions of the various people. During the years we have contributed to the realization of audiovisual products devoted to social themes or of the cooperation asking for a remuneration of very inferior to the norm and in some cases we have free done also it.
Among the last products we signal with pleasure the commitment developed for realizing a hybrid Cd-rom (pdf with video), devoted to the "project of Scholastic Adoption with the Fathers Cappuccinos in Eritrea" that we have entirely taken care of from the graphic ideation to the shooting to the final cut. The cd-rom entitles him "Under the Sycamore" discover you of it the details in the pages of our catalogue.