Attraction The Holy Art Museum
Address Scaria – Lanzo d'Intelvi
Contact Parrocchia Scaria – tel. 031-840241
E-mail remo.giorgetta@diocesidicomo.it
Website n/a
The Holy Art museum of Scaria d'Intelvi, hamlet of Lanzo d'Intelvi, is a little but interesting museum displaying not only local findings but masterpieces of renown artist such as Brothers Carloni, De Allio, Ferrata and many more. You can admire paintings, wooden statues, frescoes, silver astile Cross and…Please, to pay a visit click on the picture to get details on openings.
You can also enjoy it buying the videoguide I made about it.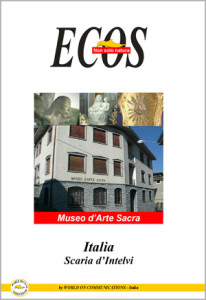 © 2023 – Angelo Giammarresi