Description
CASTLE OF LOMELLO
Historical records show that the castle was erected in the late fourteenth century by Gian Galeazzo Visconti, who received the Dukes of Burgundy and Touraine; following the looting of Lomello by Facino Dog also the castle suffered severe damage, even if it did not go completely destroyed. In 1449 Francesco Sforza, duke of Milan, gave a fief, Lomello and Dorno, Count Antonio Crivelli who began the reconstruction of the castle, surrounding it with a moat and raising a tower guarding the drawbridge, the work was completed by His successors who even did get marble and columns from Stradella, the latter most likely are those of the porch of the courtyard … In the animated book I included a series of photographs taken during my brief visit and you can also have an idea of ​​the frescoes that adorn the ceiling of the two main rooms and admire the mosaics of Roman origin found a few dozen meters from the castle.
File .ZIP – Works with any portable device (iOS/Android) and desktop (PC/Mac). Once you download the file zip on your computer is no longer needed an active internet connection, just open the zip folder and double-click the index.html file that you will find inside. The book will open automatically on your device. In case you get a blank page please, go back to the file zip you downloaded, use the command Extract (not Open) to extract the content in another folder then double-click the index.html.
Language Photo Brochure
Format WebHTML5
File size File ZIP 14MB ca
Before downloading you should read the usage notes
You can also freely browse it online, but when appearing the popup below please, type in both username and password fields mappeattive to unlock the book. Enjoy the flipbook.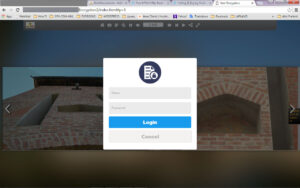 © 2022 – Angelo Giammarresi