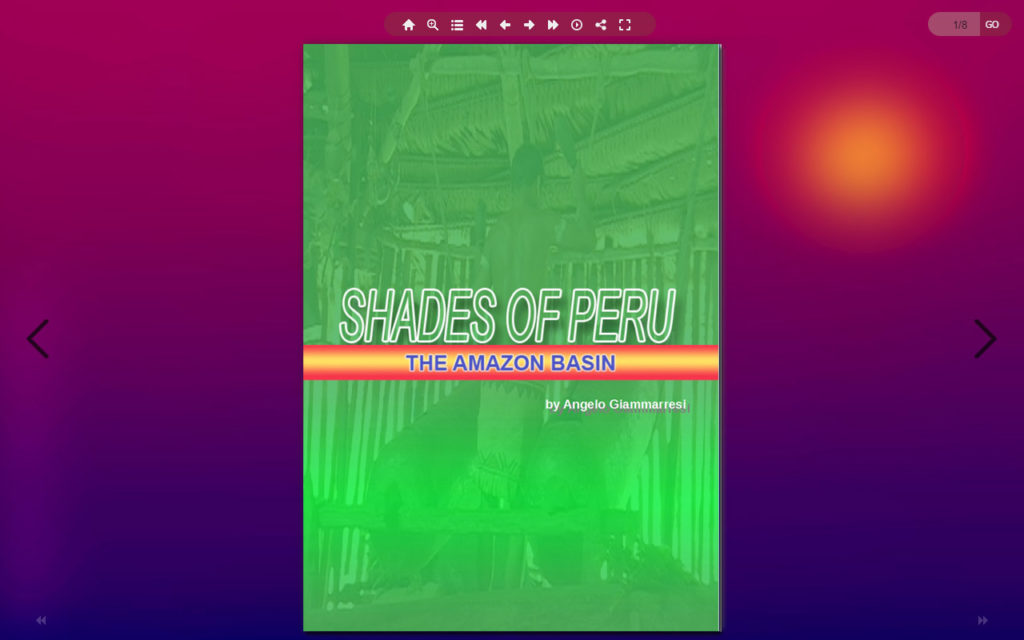 Title Shades of Peru – The Amazon Basin
Author Angelo Giammarresi
Language English
Category Travels & Tourism
Age for all
Price Free browsing online or buy and download

COMING SOON
This flipbook tells the wonderful experience he had during my first visit in the Peruvian Amazon forest. In a few days with some friends we were able to discover the importance of the rainforest and how very little we know in Italy and Europe on this fantastic and wonderful natural habitat. The Amazon Basin is based on my new format of interactive and multimedia-book story, where I describe colours, emotions and information experienced during my travels. Written words are interspersed with videos and photo galleries can be recalled with a single click. The flipbook can be used as a guide to plan their trip or to admire the different places that I have traveled in the Iquitos and Pebas either by boat or on foot. You will discover some indigenous dances, specimens of fauna and flora but also where you form the Amazon and other curiosities. … I invite you to browse through the book to find out what made this place unique for me.
Special thanks to:

© 2023 – Angelo Giammarresi