Nutraceutical Food of the Peruvian Andes by Bertha Balbin Ordaya – During my recent trip to Peru I had the opportunity to interact with different personalities in the tourist and cultural world, among which the well-prepared geographer, Bertha Olga Balbin Ordaya, author of this really interesting book. A book that stands out from the mediocrity of many guides who huddle at food salutism and cheer up in mid-world stores. The book, whose original title is Alimentos Nutraceuticos de los Andes Peruanos, is presented in a simple, direct but accurate language, fruit of the direct experience of the author who grew up in a family that has been practicing the food knowledge of the ancient Andean peoples for generations.
Features and format: The book is bilingual, Spanish-English and consists of 100 richly illustrated pages. You will find not only product analysis, but also practical tips and recipes that are easy to implement. The content and photos are of the author while the graphic design is the result of my collaboration with the author I suggested to use an innovative electronic format based on the HTML5 standard, optimal for a fluid and animated viewing in all electronic devices, from smartphones to PCs regardless of their operating system.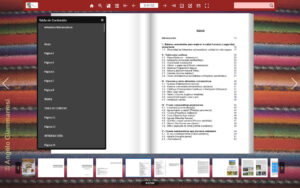 Alimentos Nutraceuticos de los Andes Peruanos After having composed it with several graphics tools, it has been transformed into an animated book with fliphtml5, software that for many years has allowed me to create rich media and multimedia publications. In fact, the book has an electronic index and a thumbnail view of pages that allow you to jump directly to the desired page. (See picture at the side)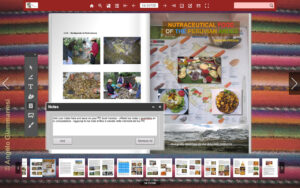 The reader can also add custom notes and save them to the memory of their PC.
You can add textual notes, shapes, and underscores as you would with a paper book. (See picture at the side)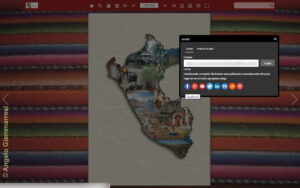 Finally, the book when published online can be easily shared with one's own contacts.
Title: Nutraceutical Food of the Peruvian Andes
Author: Bertha Olga Balbin Ordaya
Language: bilingual, Spanish-English
Pages: 100 pp / A4 with color illustrations
Format: in HTML5 as zip file
Availability: immediately upon request
Price: To purchase the book and further information, please contact the author Bertha Balbin Ordaya. From now on you can consult it freely online, soon also paid download on our shop.
email: balbinordaya@gmail.com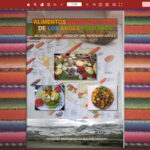 Alimentos Nutracéuticos de los Andes peruanos de Bertha Olga Balbin Ordaya – Durante mi reciente viaje a Perú, tuve la oportunidad de interactuar con diferentes personalidades en el turismo y mundo culturalcomo la geógrafo bien preparado, Bertha Olga Balbin Ordaya autora de este libro realmente interesante . Un libro que está separado de la mediocridad de muchas guías que provienen de la conciencia de la salud alimentaria, y que despoblado en las tiendas de todo el mundo. El libro, muestra un lenguaje sencillo, inmediato, sino resultado directo precisa de la experiencia del autor, que se crió en una familia donde por generaciones que utilizan el conocimiento alimentaria de los pueblos andinos antiguos.
El libro tiene 100 paginas, está en idiomas Español-Inglés y disponible por la descarga en formato electrónico HTML5.
Para comprar el libro y más información póngase en contacto directamente con el autora Bertha Balbin Ordaya, email: balbinordaya@gmail.com