Lesson 5: First Editing – Undo/Redo – Sequences/Source Window – Subclip – Timeline Tracks – Functions: Splice In – Add Edit – Lift – Extract
Language: English
NOTES: In this video-lesson, we begin at last to create the first cut and learning at the same time the practical use of different functions.
TIPS: I know that sometimes learnig step by step can be monotonus or someone think it's easy to become editor. Maybe both are true but my advice more dispassionate, non-fossilized and is to keep the mind and habits elastic, ready to change even more abrupt. This is the basis to create innovative products and advanced technology, able to surprise anyone, but especially yourself.
Have a good job.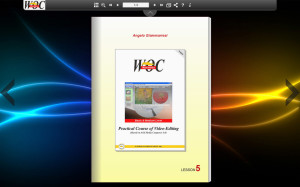 Click on the picture to access the lesson
© Copyright 2014 – Angelo Giammarresi