Lesson 2: Project Tabs – Set of items: Audio Settings – Audio Project – Bin – Bin View – Import – Interface
Language: English
NOTES: In this lesson, I explained the some of the most important basics settings to create and develop correctly a project.
# It will be possible to change within certain limits the size of the project during the editing, however, will need to re-render all effects created up to that point.
TIPS: Remember to plan prior to the acquisition of the material in that format then you have to export it, this will allow you to properly set the parameters of the project and not run into results with artifacts or worse, you have to conform all the material in the new format and render again all effects.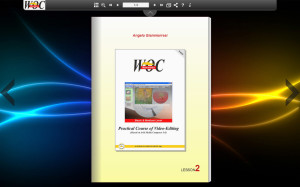 Click on the picture to access the lesson
© Copyright 2014 – World On Communications di Angelo Giammarresi