Attraction Machu Picchu, Lake Titicaca & Amazon River
Locality LIMA, PUNO, CUSCO, MACHU PICCHU, AMAZON CRUISE, LIMA
Tour Duration 9 Days / 8 Nights – Cod-701c
Tour Operator Greptours
E-mail info@greptours.com
Website www.greptours.com
That's a wonderful tour not seen anywhere else. It lets you discover Incas Treasures, Lake Titicaca Traditions and majestic lush nature of Amazon River environment. The cruise brings you to Pacaya-Samiria nature reserve, one of the most beautiful and protected areas of Peru. Cruise is on board of the Queen Violet or Arapaima ship.
The boat can also be chartered for groups. Cruises are available in Standard and Deluxe class.
By the end of tour you will also visit a local shaman to enter an old spiritual local tradition.
Shaman can be considered a teacher, minister, healer, or all of the above in a sun being…
See full detailed tour + cruise
Please, when booking the cruise, use the code ANGELO2015 to get your special personal bonus or discount.
High quality at affordable price with tours and cruises by Greptours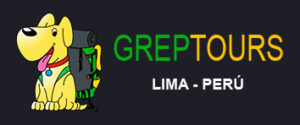 © 2017 – Angelo Giammarresi