Attraction AMAZON RIVER & Reserve of Pacaya-Samiria
Locality Iquitos-Nauta-Iquitos (Peru)
Tour Duration 4 Days / 3 Nights – Cod-700
Tour Operator Greptours
E-mail info@greptours.com
Website www.greptours.com
Similar to previous one, this cruise last 4 days and 3 nights on board of the Queen Violet or Arapaima ship, but it starts in Nauta downward to Iquitos.
The boat can also be chartered for groups. Cruises are available in Standard and Deluxe class.The Pacaya-Samiria area is one of the most beautiful and protected areas of Peru. Very a few visit permits per years are released but you can visit it at very affordable price joining the cruises proposed by Greptours, my selected tour operator since 1993.
Current census recorded more than 200 species of birds and 10 species of primates within its boundaries.
Our route takes us over the waters of the Marañón tributaries. Along the way, our guides will point out the wildlife species that inhabit the river banks, we must not fail to mention the unusual species of fish and vegetation along the river…Before dinner, we go into the spiritual realm, we will visit a local shaman. Shaman can be considered a teacher, minister, healer, or all of the above in a sun being… See full detailed cruise
Please, when booking the cruise, use the code ANGELO2015 to get your special personal bonus or discount.
High quality at affordable price with tours and cruises by Greptours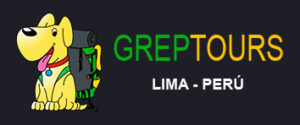 © 2017 – Angelo Giammarresi